Upstate Colorado Economic Development
This site was designed as part of an internship at Upstate Colorado Economic Development. Upstate is an economic development non-profit in Greeley that advocates for the region and endeavors to bring new business to Weld County. On a team with a fellow student intern, we led the client through a design process that began with understanding and eliciting the business's needs, tastes, and functional requirements. We worked hard to present a large amount of information in a clear and meaningful way. Though a search bar is nothing special, its presence in the site represents a lot to me in terms of the individual research and hands-on learning. Through a steep learning curve and lots of sweat and effort, we produced a new look for the Upstate site that works well with their existing branding. The site makes use of jQuery and PHP includes.
You can visit their website here.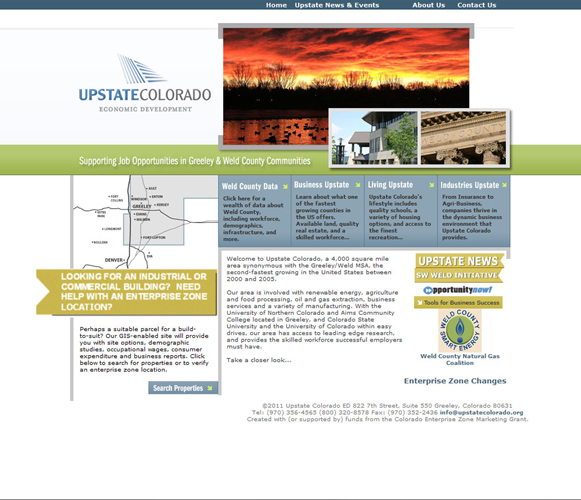 Former Appearance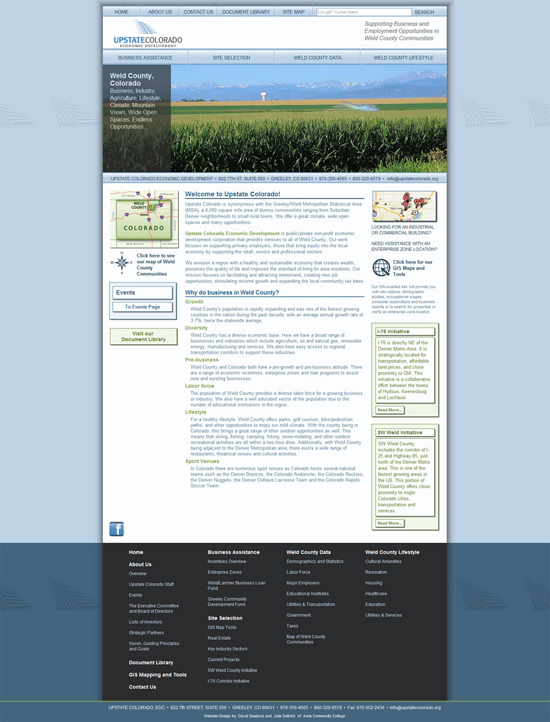 Redesigned Website